Select a freshly cut tree this Christmas Tree this season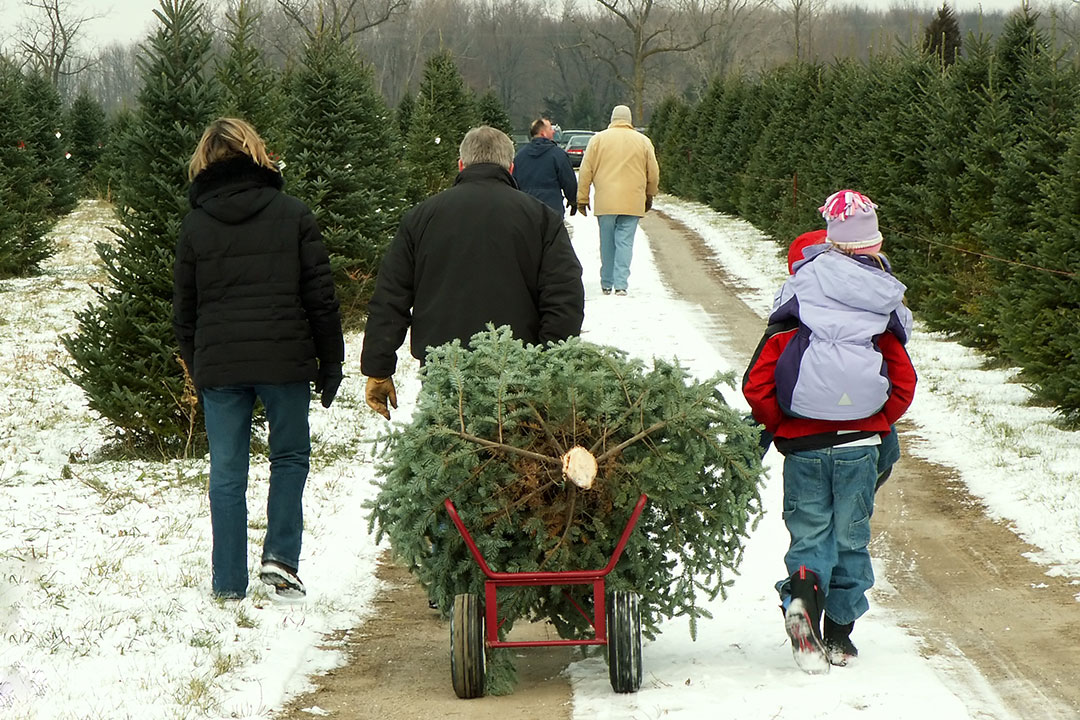 Area Christmas Tree Farms have been growing Christmas trees for more than 50 years. Most are family owned and enjoy seeing generations of families return year after year. RICTGA farms grow the most popular varieties including: Balsam Fir, Douglas Fir, Scotch Pine, Blue and Norway Spruce.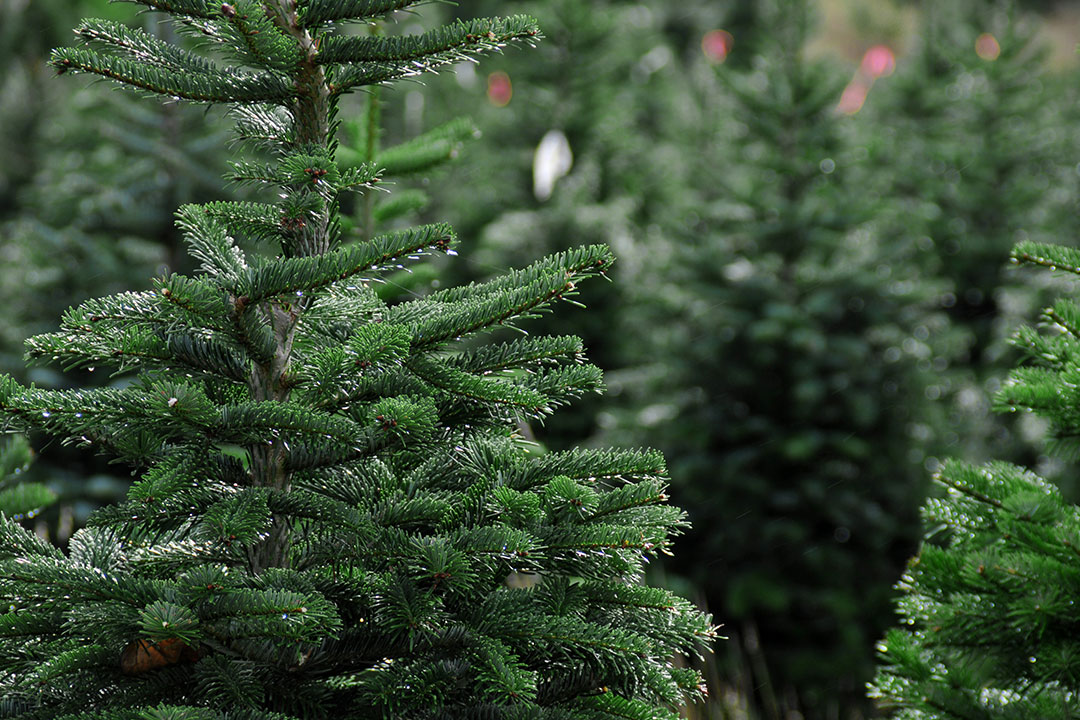 Visit a farm in late fall to tag your tree for the holiday season or wait to choose your tree at Christmastime. You can cut it yourself or have one of our helpful staff cut it for you. Most farms have fresh cut trees, live trees and wreaths and greens to decorate your home. Choose trees from tabletop to 12 feet.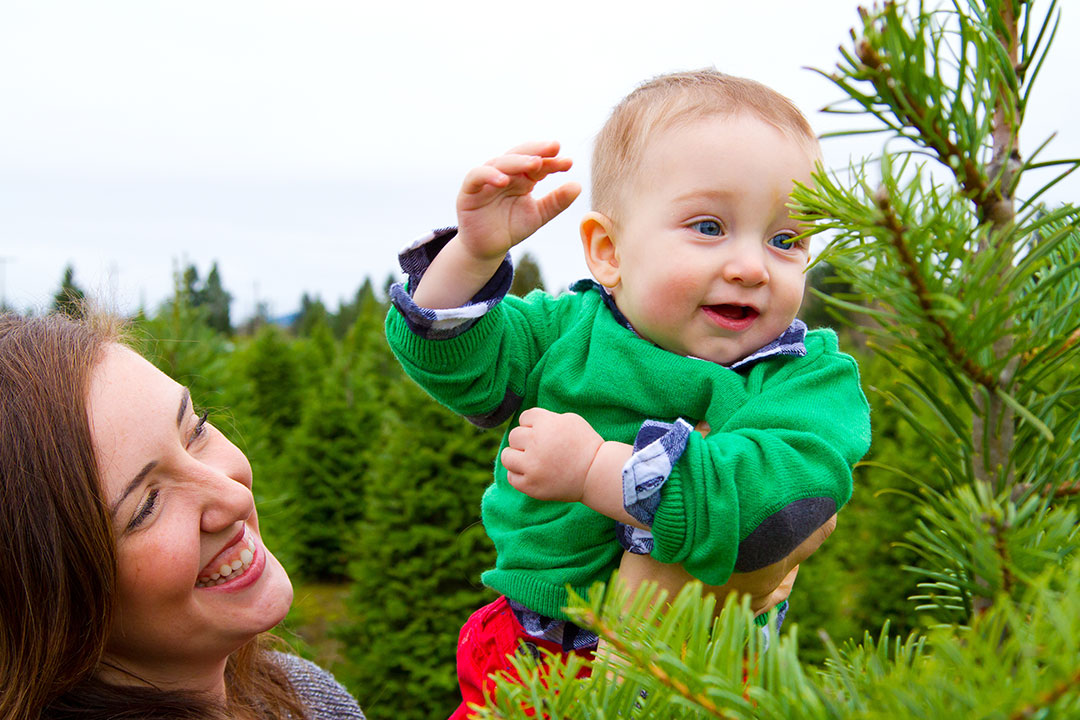 An Outing for the Whole Family
For many families the trip to a Christmas Tree Farm is their favorite outing of the year. They can cut their Christmas tree, buy wreaths, garland and centerpieces, take a photo for their Christmas card, visit with Santa, go on a hay  ride through the farm and visit our gift shop.
Local Christmas Trees
RICTGA is an association of growers and retailers that have a common interest in promoting the Christmas Tree Industry.
The association would like to invite you to participate in the tradition of visiting a Christmas Tree Farm with your friends and family to select a REAL Christmas Tree for your home.
Tips
When buying a live tree make sure you know how high your ceilings are in the room the tree will reside – trees outside in the field often appear shorter than they are and might not fit in your house once you get them home.
Trees are living plants so be thoughtful about how long you plan to keep your tree and the environment it will reside in your house.  For example if you like putting your tree up Thanksgiving weekend and don't want to take it down until after New Year's don't put your tree in front of a south facing window, or near a heat source such as a radiator or a wood stove.  These elements can accelerate the drying of the tree and therefore shorten its life.
Most importantly check the water in the stand regularly – if it goes dry the tree will start to dry  and adding water later won't be as effective once the stump has been allowed to dry.
For more tips on keeping your tree healthy talk to your local farmer – we're happy to help.
Tree Varieties
Balsam Fir
Found throughout the Canadian Maritimes and remote parts of northern New England, this fir was the first plantation-grown Christmas tree in the Northeast. Its soft, dark green foliage, with flattened needles about three-quarters of an inch in length, has a distinctive "balsam" aroma. Its sturdy branching and excellent needle retention have made it a longtime favorite Christmas tree.
Colorado Blue Spruce
Found throughout the central Rockies, this spruce borrows its name from the Centennial State and has stout, three-sided needles about three-quarters of an inch in length. Its foliage can vary in color from dark green to indigo blue. Its sturdy branching and good needle retention make it a desirable Christmas tree, while its excellent form and outstanding color make it the premier ornamental evergreen.
Concolor Fir
Most commonly known as White Fir, this evergreen is widely distributed throughout the southwestern United States, from the Rockies of Colorado and New Mexico in the east, to California's Sierra Nevada range in the west. Its soft, silvery-blue foliage, with flattened needles about two to three inches in length, has a distinctive citrus aroma. Its outstanding color and excellent needle retention make it an increasingly popular Christmas trees.
Douglas Fir
First studied by Scottish botanist, David Douglas, in the 1820's, this conifer is widely distributed throughout western North America from the interior lake country of British Columbia to the mountains of Mexico. Found in the central Rockies, the hardy "blue" strain is widely used as a Christmas tree in the Northeast. Its lush, blue-green foliage, with needles about one inch in length, is very attractive. Its sturdy branching and outstanding needle retention make this evergreen a holiday favorite.
Caring for a tree
Some useful tips from the National Safety Council and RICTGA …
Select the freshest-looking Real Tree available. To test for freshness, gently grasp a branch between your thumb and forefinger and pull it toward you. Very few needles should come off in your hand. Shake or bounce the tree on its stump. You should not see an excessive amount of green needles fall to the ground. Some loss of interior brown needles is normal.
 
If not setting up right away, store the tree in water, if possible, and out of the sun and wind.
 
Make a fresh cut off the bottom of the trunk one half inch from the bottom just before putting in a sturdy stand. Keep the tree's stand full of water at all times, checking the water level daily.
 
The stand you use should hold at least one quart of water for every inch diameter of the trunk after the tree is in the stand. 
 
Make sure the stand is kept full of water and does not dry out.
 
Don't add anything to the tree's water. Research has shown that plain tap water is by far the best. Some commercial additives and home concoctions can actually be detrimental to a tree's moisture retention and increase needle loss. 
 
Place the Christmas Tree well away from heat registers, space heaters, fire places, wood stoves, televisions, computer monitors and other heat sources. These will speed up evaporation and moisture loss of the tree.
 
Only use indoor lights on your tree. Check lights to see that the cords and connections are in good working order. Be careful not to use more than three light sets per extension cord.
 

Unplug lights when going to bed or when leaving home.
Did you know?
Trees are a renewable, recyclable resource. Artificial trees contain non-biodegradable plastics and metals.
 
Christmas tree rotations are much shorter than timber rotations. It takes 4 to 15 years to grow marketable Christmas trees. In comparison, timber production requires at least 20 to 30 years.
 
Christmas trees require less ground cover disturbance than many agricultural crops. Plus they can be produced on land which is only marginally productive for other agricultural uses.
 
There are about 15,000 Christmas tree growers in the U.S., and over 100,000 people employed full or part time in the industry.
 
There are approximately 5,000 choose and cut farms in the U.S.
 
It can take as many as 15 years to grow a tree of average retail sale height (6 feet), but the average growing time is 7 years.
 
The top Christmas tree producing states are Oregon, Michigan, Wisconsin, Pennsylvania, California, and North Carolina.
 
Trees clean carbon dioxide from the air and make oxygen. An acre of Christmas trees produces enough oxygen for 18 people.
 
Christmas tree farms add to the quality of life in the state by protecting open space. They provide habitat for a variety of wildlife as well as protecting our watersheds from runoff and erosion, all at no cost to the taxpayer.
 
Christmas trees are a 6 million dollar business in Rhode Island and an important part of the state's agricultural industry.
 
The top selling Christmas trees are: Balsam Fir, Douglas Fir, Fraser Fir, Noble Fir, Scotch Pine, Virginia Pine, and White Pine.
More about our farms
Welcome to the Rhode Island Christmas Tree Growers Association website!  We hope you start a family tradition of buying a locally grown Christmas Tree if you have not already.  Over 25 million American's purchased a live tree in the US last year and that number continues to grow.  And while Rhode Island is a small state we have a number of excellent growers of Christmas Trees.  Contained herein is a listing of member farms who grow and sell live Christmas trees – there's sure to be a farm near you.  Alternatively it's a great excuse to explore a part of the state you have not seen. 
Christmas trees are a renewable resource – for every tree that is cut a farmer will typically plant 2 or 3 seedlings to replace it.  Buying a locally grown tree supports local agriculture and local farmers.
As the National Christmas Tree Promotion board advertises: "It's Christmas – Keep it Real!"
– RI Christmas Tree Growers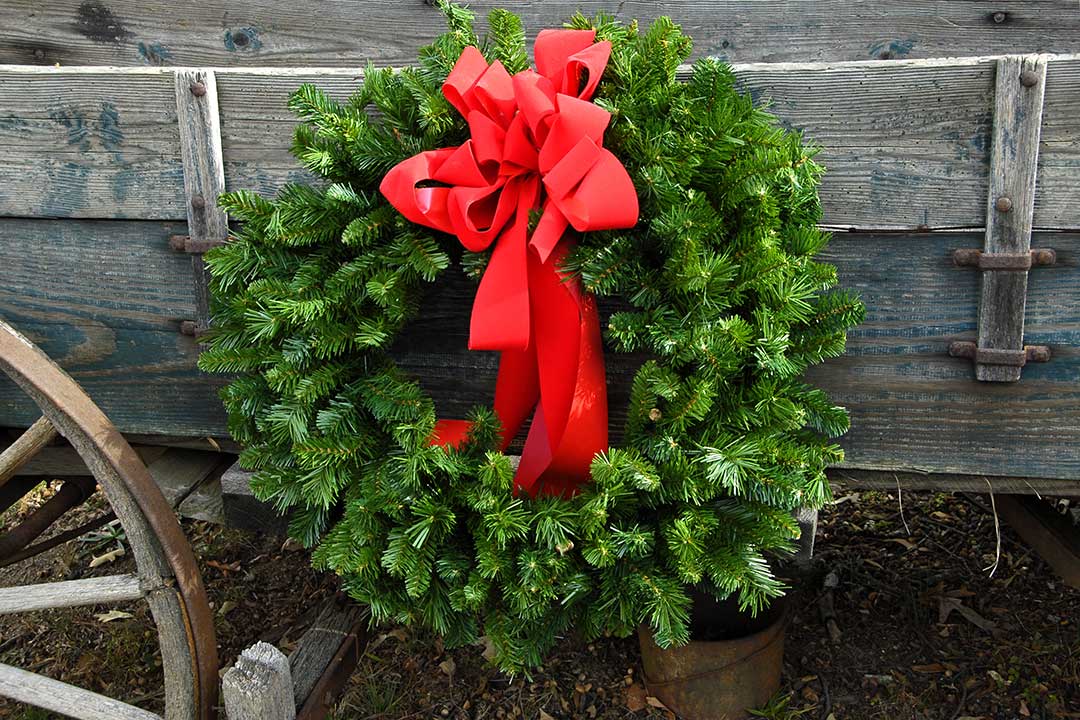 Please complete the form at left, click "Submit" to send. If you prefer, call Eric Watne, RICTGA President, at
(401) 624-4119
  You can also simply
email us
if you would prefer.
Thanks for visiting the Rhode Island Christmas Tree Growers Association